Project Manager to a fast growing and sustainable company!
Looping, established in 2017 in Norway, offers sustainable products as a service to the construction industry. Jens Brustad founded the company. The company, at initiation named Norsk Gjenbruk, first developed, produced, and sold Modulcover, a reusable packaging product for modules in the construction industry. The core of the business is sustainability, and the company continuously develop products that dramatically reduces waste and the use of plastic for the construction industry.
In 2018, the company was one of three finalists for the innovation prize by Avfall Norge. The company was renamed Looping AS this spring.
Key role in a fast growing and sustainable company from Norway!

Would you like to lead projects for a fast growing and sustainable company? Looping delivers sustainable products to the largest companies in the Norwegian construction industry. The company has already secured significant customers, such as Ramirent, Cramo, BAS Maskinutleie, UCO and AF Gruppen. Looping develops and delivers reusable covers for modules, building elements and pallets. The company's most known product, Modulcover, has already a market share of 80% in Norway. They have now secured costumers in all over Scandinavia, and is now looking for an ambitious Project Manager for its expansion into Sweden!
Looping reuses, reduces and recycles its products, a circular business model. As a result, Looping deliver sustainable products and services to their customers. The products saves time for customers (better logistics and safer transport) and are better for the environment (reducing tons of plastic and waste). Key for Looping's success is continuously developing new and better products that answer their customer's needs.
Being Looping's Project Manager in Sweden, you will have the repsonsibility for Looping's customers in Sweden and lead customer implementation projects. You will be the first employee in Sweden, though work closely with driven and passionate colleagues in Oslo, as well with external advisors and resources (IT, logistics, production etc.). Although you have great support, this is an independent role that requires a strong drive to succeed. As the Project Manager, you make sure Looping delivers successful projects as measured by schedule, budget, quality standards and client satisfaction. Together with Looping and your customers, you will make the construction industry in Sweden more sustainable.
This role is crucial for the company's growth in Sweden, so if you have great skills in project management and sales management, we want to hear from you!
Requirements:
bachelor or master degree. Relevant work experience can compensate
minimum 5 years of relevant work experience
background from project management
strong record from building close relations to customers
excellent verbal and written communication skills in Swedish
experience from either large corporate organizations, consultancy or start-up/ small development teams, ideally within the construction industry
The person we are looking for:
has good communication and presentation skills
is a doer and a non-pretentious strategic thinker, who turns ideas into action
is structured and self-driven
has a strong ability to work independently
is able and willing to travel
The office will be located in the Gothenburg area.
If you have any questions regarding this role, please contact advisor Eline Snerlebakken (+47 913 75 487 / eline.snerlebakken@cappa.no) or senior advisor Fredrik Vegsgaard (+47 900 20 079) from the recruitment company Cappa.
Arbeidssted:
Göteborg
Adresse:

411 03 Göteborg
Søknadsfrist:
Applications will be considered on a rolling basis
Lenker:
Kontaktpersoner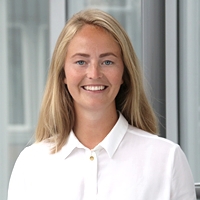 Eline N. Snerlebakken
Rådgiver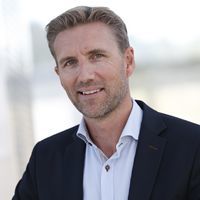 Fredrik M. Vegsgaard
Senior rådgiver / Partner